Reviews
Looking for a skilled dog trainer?? Kim Ryan-Mueller is hands down the best in northern Illinois. We adapted Stella from a local shelter and she definitely had multiple issues that needed addressing. At our initial Vet appointment Stella went crazy in the company of other dogs and definitely had some major "leash aggression"—which Kim knew was actually triggered by her fear of other dogs while she was on leash. On our first walks when she spotted a squirrel she would almost jerk my arm out of the socket trying to get at the squirrel. A friend recommended we contact Kim at Quality Canines and we are are so glad we did. It is about two months since we began training with Kim and our Stella is different dog. She can now sit patiently in the presence of other dogs and animals. She is defnitely calmer and more at peace now that her handler(me) knows the various commands that Kim taught us. Stella can now sit peacefully without barking or leash pulling in many different settings—i.e. a crowded train station or veterinary office—or in our backyard in the presence of multitudes of squirrels—or a "dog party"! Kim is truly a skilled teacher and "dog whisperer"—and not only knows exactly the psychological state of your dog—but also your mental state in the presence of your companion. In lesson #1 she talked about the synergy between dog and human—and how dogs can actually tune into your heartbeat and "read" your emotional state. Confidence inside of you fosters confidence inside your four legged friend. Having been a high school teacher for 43 years I can identify passion in others. Kim is passionate about her career and genuinely loves dogs and people. This is evident in every lesson we shared. Each lesson had a unique goal and she was a master at orchestrating those lessons—not only from Stella's viewpoint but from her handler's also. Kim knows precisely how big a challenge you can meet at each session. She is always early for each lesson and projects her enthusiasm for the day onto both you and your four legged friend. Stella was always happy to see "Auntie Kim" knowing that she was the "alpha lady" who wasn't going to tolerate erratic behavior. We opted for the "top lesson" program that includes 12 sessions with unlimited follow up or consultations—if needed. Great choice!! I repeat wholeheartedly what I said at the onset—-Kim Ryan Mueller is the best dog(and people) trainer in northern Illinois!!

Ron Urick, Prairie Grove, IL
---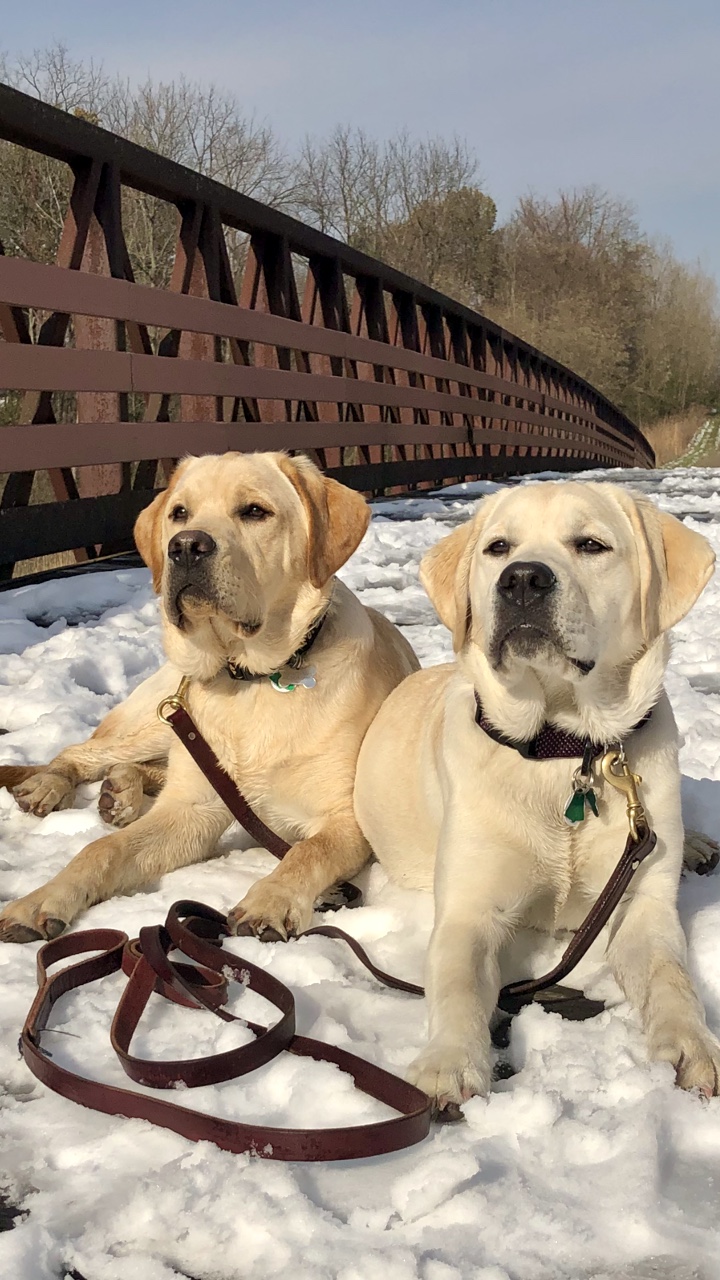 Kim, in my opinion, you are a super trainer. You helped my beautiful dog become a great companion and my best pet ever. In the past, our family always started with puppies. But, Lakota was 8 months old when she came to us. She had some training, as you will remember, but she also had a few issues that needed to be addressed. You made accurate assessments of the problems, and you knew exactly what needed to be done and how to do it. You also taught me the skills I would need to continue working with her beyond her classes with you.

In addition to our personalized sessions, we have greatly appreciated the opportunity to attend your "dog parties." They are a perfect way to continue socialization with other dogs and their owners, and great a opportunity to consult with you when other questions arise. Besides, I love to show off my very good girl! Thanks for helping my kid become a very high Quality Canine!

My best to you.
Cynthia A.
---
Kim trained our yellow lab, Gracie, when she was 6 months old and we adored her--she is truly a "dog whisperer extraordiaire". We were amazed how our willful little girl ,Gracie, immediately listened and obeyed all of Kim's commands. What we loved the most was how she used positive reinforcement and just a slight inflection in her voice. Gracie was always excited to see Kim and truly wanted to do exactly as Kim told her to do. Like all puppies, she would "test" Kim every once in awhile but Kim had infinite patience with her and with us!

Kim boundry-trained Gracie to not go into the livingrm and I amazed that 6 yrs later she still stays out of that room! If she sees us in that room, she will look at us ( to see if we're looking ) and all we have to do is say "Gracie....." and she steps back, sits down in the foyer and waits until we come out of the room. We wish we had gone further with Kim's training and highly recommend her to anyone!!!

The Hoefer Family
Crystal Lake, Il
---
I met Kim when she came to evaluate my naughty, immature 10 month old Lab, Fred. We had been through puppy school, and two obedience classes by then, with little to no results. He was so unruly that one instructor actually taught me how to lay on him to get him to calm down. When this approach didn't work I found Kim. She took him on and within a few weeks I was in tears at the improvement Fred had made. Kim then worked with me, as the owners are usually the hardest to train (ha) to transfer his respect from her to me and I couldn't have asked for better results. So, when I adopted my second dog, a 10 month old Lab/Husky mix, Maddy, I went straight to Kim this time….no messing around! Again, she worked wonders. Maddy also had a destructive side her whole life, and was very difficult to housetrain, it took almost a year. However, Kim was right by my side the entire time with either a phone consultation, or a trip to my house to solve the problem exactly where it was happening.

Her devotion to her clients is second to none, she takes every case very personally, and for the 12+ years I had both Fred and Maddy, she was there for me to answer a question, help with a brush up lesson, or just listen while I vented.

As my experience with Kim was many years ago and her business model has since changed, I only wish that I lived close enough to her so that she could train my new dog. But what I value now is the lifelong friendship that started because of my need for help with an out of control dog (oh, and the dog parties, they are a blast).

Carole C.— Arlington Heights
---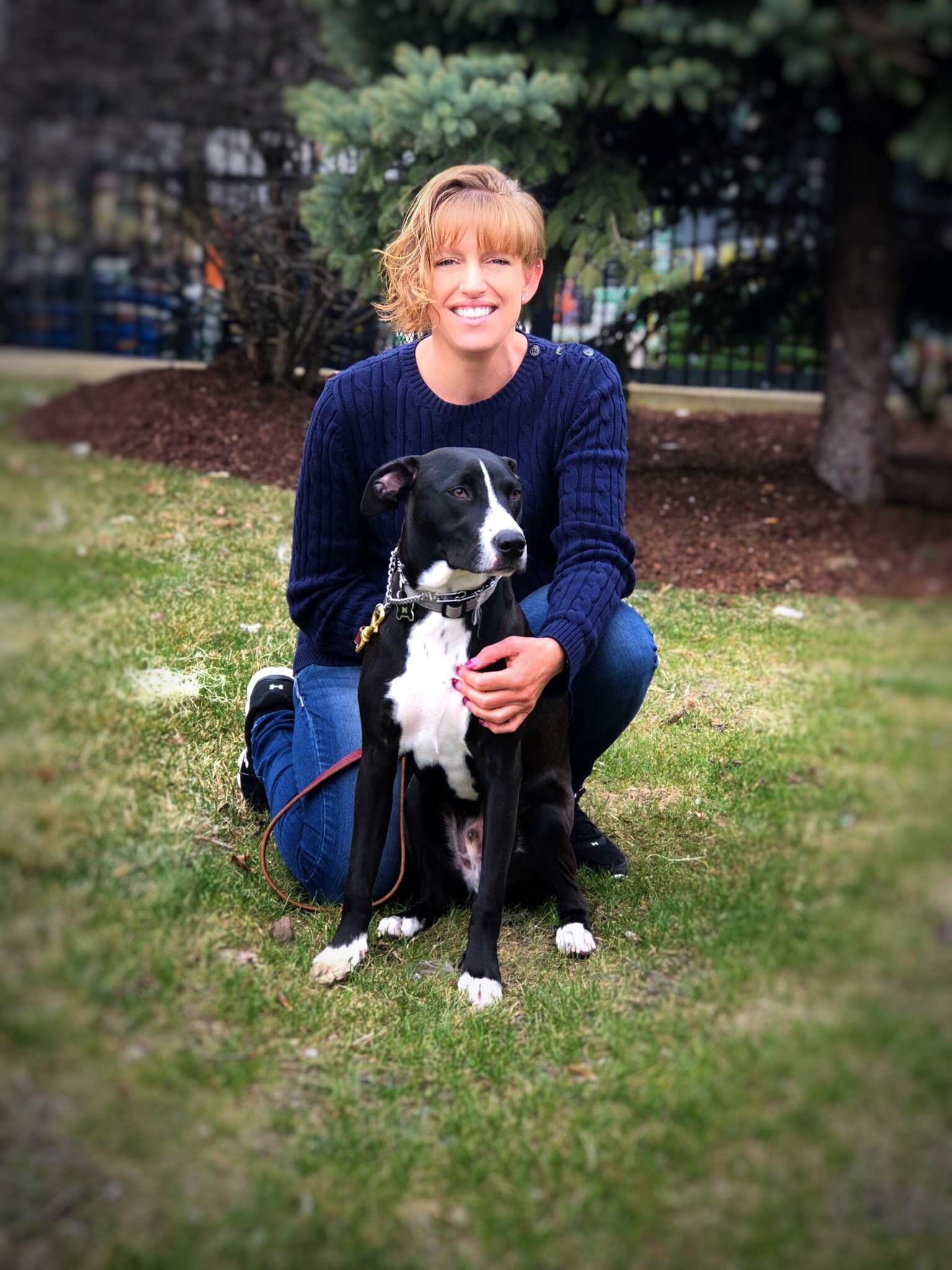 Quality canines training is an awesome training program. I started using Kim as a trainer back in 1996 I believe, I had very aggressive Rottweiler even bit kims foot in training thank god she had good boots on. We worked on my dog for a very long time but in the end it was all worth it she was the best dog. My dogs name was blackjaw and she new all her voice commands and was great with hand signals as well. Since she did such a good job with her, when I purchased my 2nd dog we called her back for puppy training and from the begining he has done great everyone always asks how I got him to behave so well. Now even though I already used Kim 2 times I called her for the third time. She asked dont you know everything by now? I said yes but its differant when she comes and works with you it kinda refreshes your memory, but now I had 3 rottwielers like a pack and I want to make sure they were all trained the same besides it looks pretty cool walking triple dog. With her training! I received a life time garrantee on my dogs and thats awesome I still to this day sometimes contact with silly questions but she answers them. With Kim she makes training your dog fun not a chore and you get to see how great your dog can be. Hope you enjoyed my story.

Brenda - Cary
---
We were so pleased to see the changes in Cooper. We have had 4 Golden Retrievers in our lifetime but none as "headstrong" as Cooper. Kim has shown us how to teach Cooper to be respectful of of us and everyone around him. Even with my arthritis, I can actually walk him without him pulling me! My grandkids especially think it is amazing how he "sits for cars" at every street corner during our walks!! Thank you Kim for helping us appreciate our 2 year old "forever puppy"!

Linda & Tom - Algonquin
---
When my sister and I introduced a new young rescue dog into our home already populated with a 6-yr old, highly opinionated Cairn Terrier, I thought we could use the help of a skilled private trainer whom a friend had used several years before. My friend had only good things to say and was amazed at Kim's ability to work with both animal and owner....just what we needed. We hired Kim to work individually with each of us and our own dog, and also to work with both dogs together. The results were wonderful. I'm sure we learned more than the dogs did. I am a solid fan of Quality Canines, and have recommended Kim to EVERYONE who has expressed any interest in finding a dog trainer for their pet. As an added benefit, through her dog parties and clientele enlistment to ring doorbells for dogs being trained to sit at the door, I have met a wonderful group of dog-loving people.

Ginny - Crystal Lake
---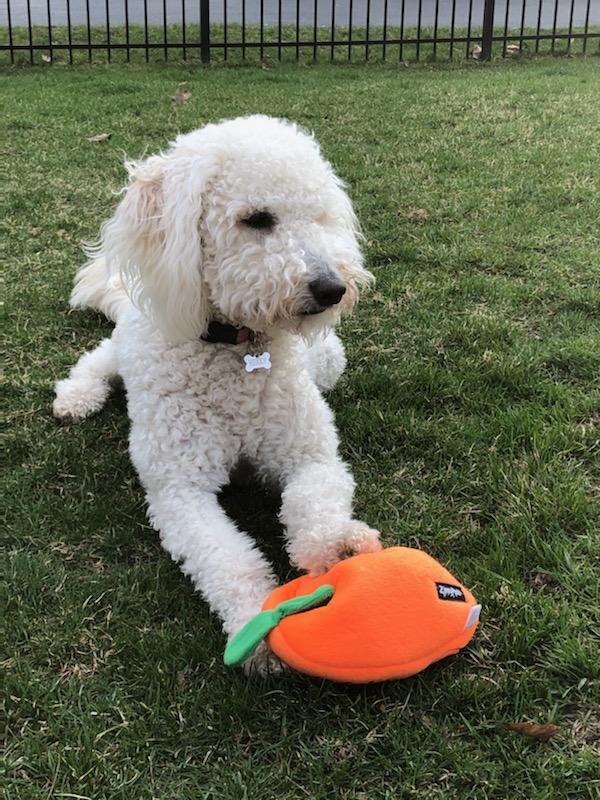 My name is Judy and my dog's name is Mickey and we live in Crystal Lake. Mickey was approximately a year old when I adopted him from the Animal House shelter in Huntley. Shortly thereafter, Kim entered our lives to train us and did an absolutely wonderful job with both of us. As we live on the corner of a very busy highway, and I had already lost one pet because of same, I felt boundary training was essentialt. Therefore, Kim worked with both of us to ensure Mickey "really got it!" On at least two occasions, Mickey was found in the driveway (instead of in his fenced in back yard where is was supposed to be) and quietly stayed right there in "Mickey's yard" - the portion of the driveway where he was allowed to be - and did not cross the boundaries Kim had established for him. Because of Kim's excellent training and her giving me some precious insight into dog behavior, Mickey and I are now a registered Pet Partners Team through Delta Society enabling us to visit in hospitals, nursing homes, etc. Thank you Kim! All this would not have happened without you!
---
Kim trained our Jack Russell Terrier, Jojo, when she was just a puppy in 2003. I was impressed with Kim's calm manner and respect for Jojo during the training process. JRT's are known for their high energy level and independence and yet six years later, Jojo still responds to all of her commands and is an absolute joy to have in our house.

I've recommended her to friends and family and have seen the same great results in their dogs. Kim has kept in touch with us over the years through her dog party invitations and helpful emails...we always feel secure knowing that if we ever need her services again, she's but an email away!

Jill - McHenry
---
"I will always be a QCbyKim client! I brought my 8 wk old Great Dane home and was already following advise that Kim had given me over the phone. I really like her training techniques, the positive reinforcement with the right tone of voice, they really work. In fact, Kim had my 6 month old Great Dane and I heeling and staying inside the Woodstock Harely Davidson shop amoungst all those super expensive bikes! I believe that my guy's personality was due in part to his training with Kim. The dog paries are nice too!

Cecilia - Crystal Lake
---
We have a 6 year old dachshund (Hershey) that we had just about given up on. No matter what we did, Hershey held us hostage in our home because when someone came to visit (including family members), Hershey would turn into Cujo - aggressive and extremely mean. Taking him for a walk was pure agony due to his pulling, barking, growling, "get out of my face" behavior. We had tried taking Hershey to school when he was a puppy, but they asked us not to bring him back and he became a drop out.

With a new grandson in the family, we were desperate. Our vet recommended Kim. She told me, "I'll have Hershey out on a field trip in 3 weeks. Instead of showing his teeth, he'll be wagging his tail with joy." Sure enough - I saw for myself the transformation from Cujo to the loving, gentle Hershey he is today. He knows his "place" when strangers come to my home and will go to the park with my grandson sitting patiently when the other kids come over to pet the "hot dog."

We are so grateful to Kim for her joyful spirit and commitment! We thought training Hershey was not possible and would eventually have to put him to sleep, but Kim has been the answer to our prayers!! Thank you, Kim, from the bottom of our hearts! There is no better trainer or person - you are the BEST!!!

Kandi - Huntley
---
Several years ago, Kim trained our 1 year old german shepherd. 2 years later, Kim came back to train our new 6 month old german shepherd and help introduce him to our current dog. Kim is wonderful with the dogs. She worked with their unique personalities and all the members of our family, including our 2 elementary aged sons. All of her training was positive and never included physically hurting the dogs (as some other training programs we investigated seemed to do). She worked on the basic commands as well as spending time on the unusual (helping our dog get over car sickness). Her work with our dogs allowed us to enjoy them as family members. I recommend Kim to all of my friends when they get a new dog and would DEFINITELY call her when we add a new member.

Lori D.
---
Lily B is a lab pit bull mix we adopted from a shelter almost five years ago. We were beyond overwhelmed with her behavior and her energy. Chewing was one of the problems. Lily B chewed her way through many of my good shoes. On the second visit Kim took her shoes off and left them inside the foyer. Lily B promptly took one of her shoes for a snack. Big mistake. Kim did what she does best and Lily B has not chewed a thing since - except cookies. The whole lesson was calm and focused. Kim addresses problems instantly and gives you the tools to help the dogs be good dogs. I really think we might have given up on Lily B if it had not been for Kim, and that would have been so sad. She is still a very energetic dog, but loving and smart and an important part of our family.

Kristine H. - Woodstock
---
I found Kim very easy to work with. She was flexible with our training times & hours and incorporated various locations as to where our training would occur. I do think the one on one training is the best. The focus is totally on your dog and the opportunity to converse, ask questions etc. is there. Even though it has been several years since Maggie's training, we appreciate hearing from Kim regarding dog parties, adoptions, benefits and such.

Gayle from Cary
---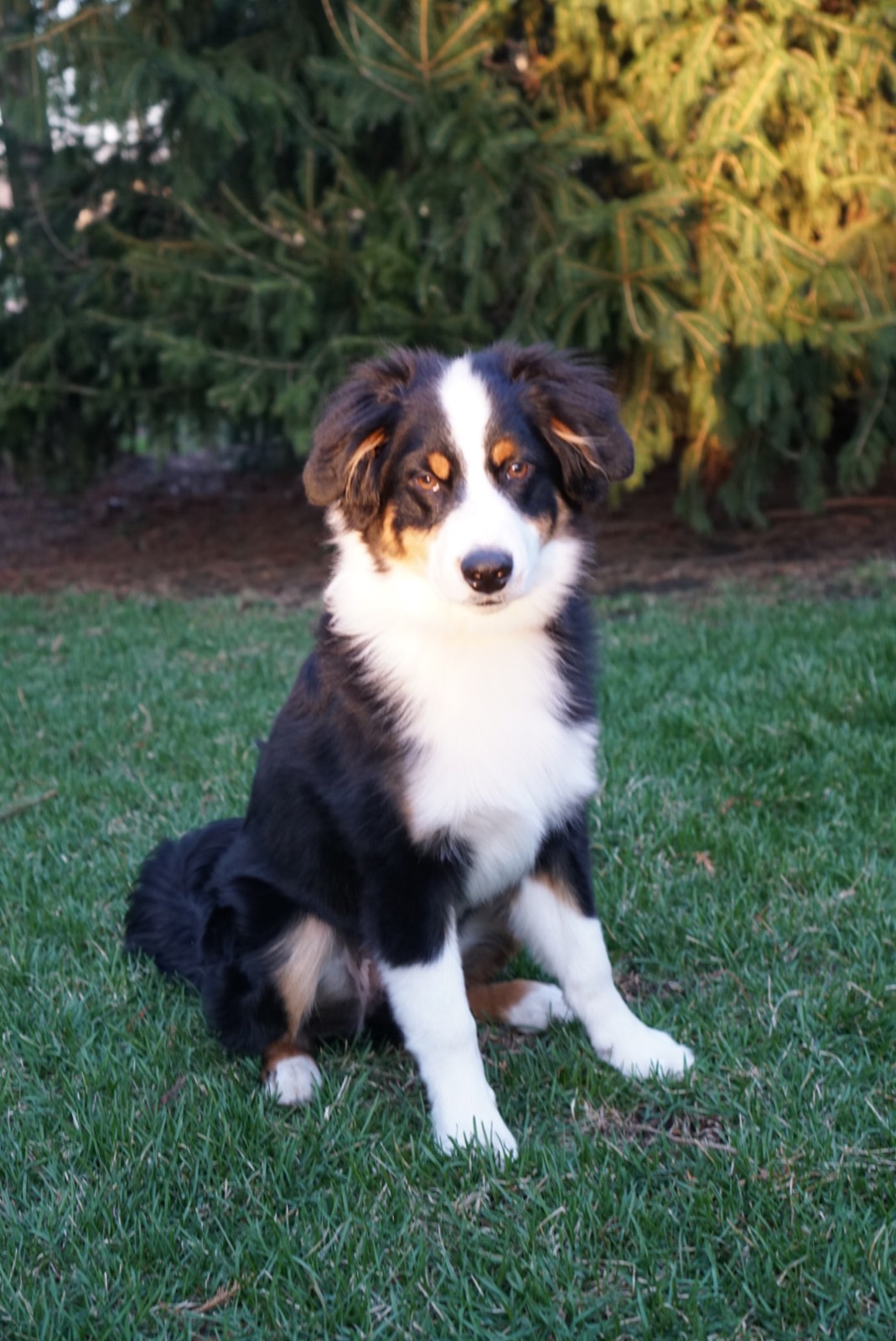 Hi Kim. We don't have a chance to get to many dog parties, but you trained our Oliver back in 2004. He is an old man of 6 now and is doing well. To this day, I can threaten to "call Miss Kim" and he immediately falls into line. :) The only thing that would be better is if you could teach him how to do laundry! :)

Joyce P.
---
I had my two rescue dogs, ages 9 months and 14 months,(as well as myself!) trained by Kim. Her knowledge of animal behavior as well as her training methods using praise are outstanding. It is so apparent that Kim loves dogs in her every action. I already had a very spoiled, old Jack Russell when I adopted my 2 rescue dogs. Having Kim available to help talk me through some very tough times with jealousy issues and fighting between my Jack and my male rescue dog was invaluable. I couldn't have gotten through it without her. I got Kim's name from a woman that I work who highly recommended her. It took me just one conversation with her to realize that she was the one I wanted to work with training my dogs. It was the best decision I ever made.

Best of all are Kim's dogs parties. It's such fun to meet with other people who love dogs as much as I do.

Carol B.
---
My Husband Steve and I adopted a "Street Dog" named Charlie from Mexico; in December of all months! We already had a dog, Jack, and we did train him ourselves (or so we thought). This time we decided to hire a professional trainer since Charlie was a stray. We hired Kim, or Auntie Kim we nicknamed her, and WOW were we impressed! From the first meeting we learned so much. Kim truly has a Gift when it comes to teaching not only the dogs, but the humans too! My husband and I have different styles of learning and tolerance and Kim was adaptable and so patient with us. Each week we practiced our new lessons, and couldn't wait to see what she had in store for the next week. Even in the dead of winter, we had so much fun on all those walks-especially through Veteran's Acres, so pretty in the winter! We enjoy the "dog parties"; so great for socializing dogs. Charlie love! s the structure and guidance that he has learned- and of course used everything we learned and re-trained Jack too! Thank you Kim! You're the best!!

Kristen and Steve
Crystal Lake
---
I found Kim as an answer to my husbands ultimatum …. "It's me or the dog!" Her many years of experience, were extremely obvious from our first meeting. Kim's knowledge and understanding of dog behavior is amazing. Kim trained me & my husband! She showed us how quickly we could get Gizmo to learn good manners and good behavior. We highly recommend her!

Bill & Diane
Lake in the Hills
---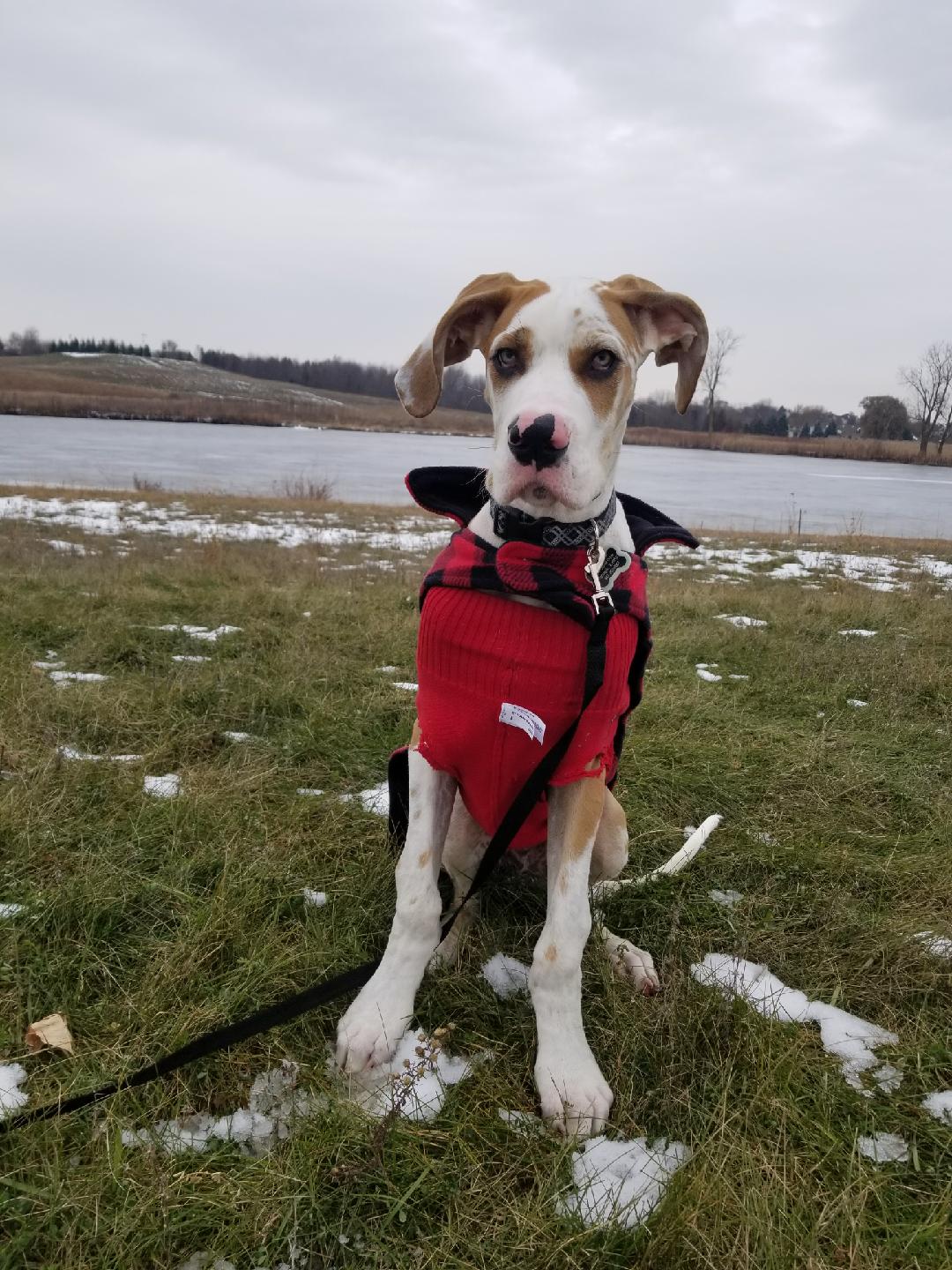 My name is Carol Ann and I have had three of newest puppies trained by Kim Mueller. My experience and knowledge that I have gained has made being a new dog owner wonderful. Kim comes into your home and treats your puppy like its her own. The lessons from start to finish are thorough and make a lot of sense when training. I have raised three wonderful Yorkshire Terriers ( all males) and they are wonderful.

You sure develop a better love for your animal when they listen. I would recommend Kim to any new dog owner that wants to achieve the dedication, love and respect of their respective new puppy. I live in Crystal Lake and Kim is not only a professional but a dedicated dog trainer.
---
I have known Kim Ryan for at least 16 years. I first got to know her when I needed help training my very mouthy and feisty golden retreiver puppy. I was very lucky to get her name from the breeder I got my puppy from. She not only trained my pup but me too. And that puppy became very well behaved pup and best friend you could ask for.

In the last few years Kim has trained 2 new pups for me. One was like the golden in that he was very feisty and Kim helped him to understand that he needed to get along and not be so bossy. The change in him was so fast and he seemed glad not to be the leader. My other pup was easier, maybe because I had been retrained too, but I wanted them to have the same base of knowledge.

Kim has a no nonsense approach. She is very sweet and kind to all the dogs but they realize they should listen to her. She has a belief and expectation that the dogs respond to. The dogs love her. I would often tell her during a training session that I wanted my dogs to look at me the way they look at her. Her training methods are not mean spirited in any way, but she does have the ability to strengthen her authority as the situation arises.

I highly recommend Kim. Her methods are sound and she understands they way dogs think. She will help you learn to communicate with your pets so they can become your lifelong companions.

Arlene
---
The training our three dogs received has made a noticeable change in their behavior. They are still active but now they pay attention to us. Before the training, I had to use the utility room as a barrier and go out through the garage. After the training, I open the front door, tell the dogs to sit and to stay and walk out to get the mail, etc. When I come back, I tell them to sit and go into the house. There is no longer a rush to see who can get outside and run into the street.

Both my wife and I believe that the cost of the training was money well spent.

Al & Lynda - Sun City Huntley
---
to whom it may concern,

my name is lucy. i am a german sheppard that was totally trapped in my home. then i came up with a plan.i started to be over protctive of my daddy.then i started to attack anyone who came near my house. realatives,small children,mailmen,landscapers,and even the people who pick up my poopies ! well the paln worked !my people called quality canines by kim.within 2 weks i was going shopping at jewel,having coffee at starbucks, meeting people at the train station and walking in parks all over the state without a leash.now miss kim takes me to the park with 20 or 30 other puppies that have figured out how to get their people to call kim. it's a blast ! well,thats my story,please pass it on to others in need of getting outside to enjoy a great life.

lucy the confident german sheppard

p.s. any spelling errors are from my people
---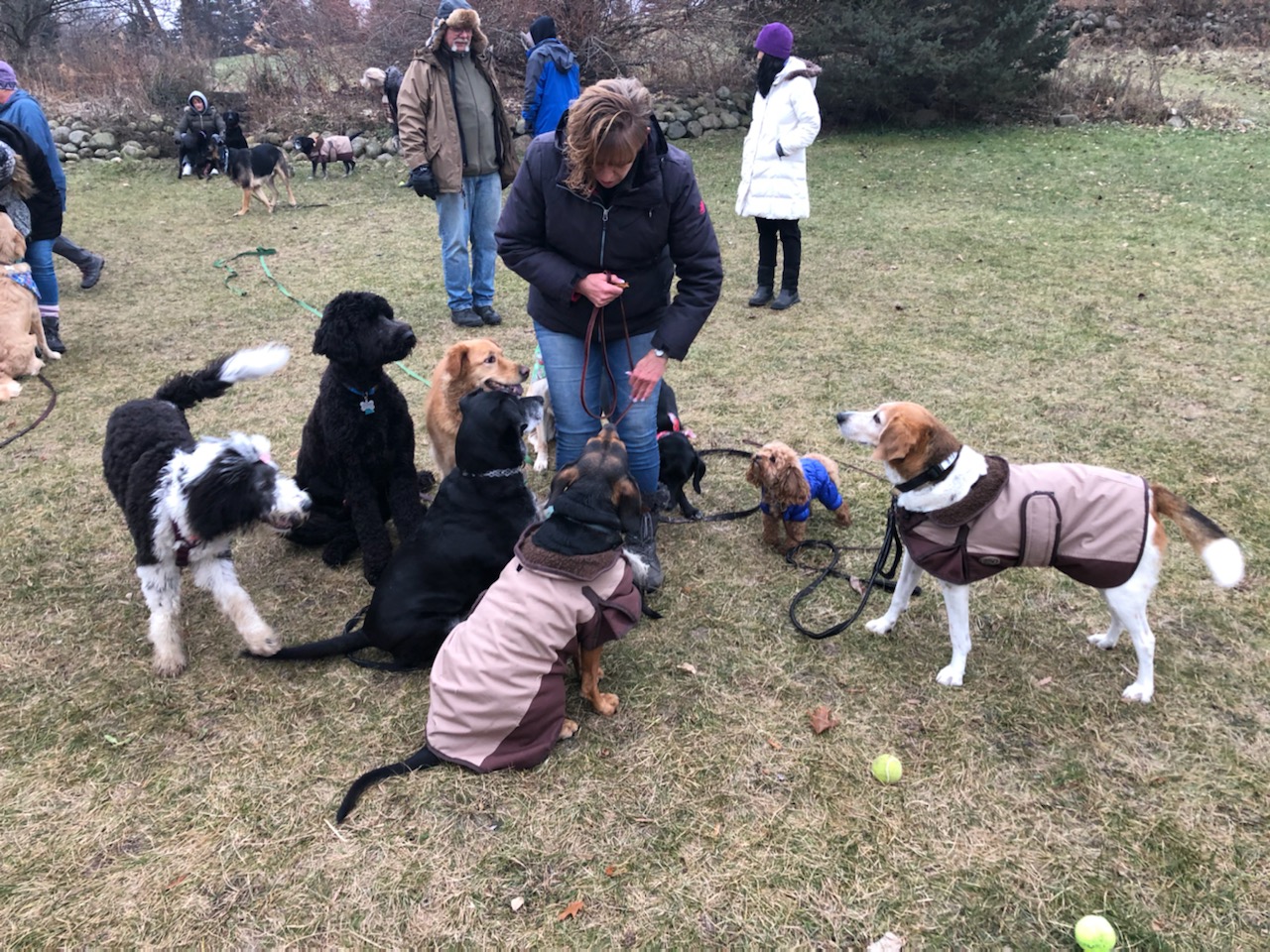 When I first came to Kim, I was desperate for help. My dog had attacked a small dog and the owner had threatened to have her put down. Animal Control was coming to my home and I didn't know what to do. With Kim's help at my home for several weeks and the dog parties, Coco became more tolerant and learned to socialize appropriately. I had tried other trainers but none of them were able to accomplish what Kim did with Coco in a positive training environment. We continue to attend dog parties as much as possible eight years later as it still benefits coco to continually socialize with other dogs. Thanks, Kim

Rosalie and Coco
Woodstock, Il
---
Just when I thought I wasn't getting through to Jack he did the following:
While cleaning the stalls, a neighbor fired a few shots with a gun. Jack hates loud sounds, guns, fireworks, etc. He ran into the arena, which he does, and I finished up my chore. A minute later I looked for him and he wasn't in the stable or arena. I looked out the side door and saw him way down the driveway, sitting just before the street. I gave him a loud "come" and he ran full speed to me. I praised him profusely and took him home. All your teaching to make him sit before a street paid off big time!!!!!!!!!!!!!! He was waiting for the ok to cross. I was blown away THANK YOU!

Ron is doing very well and because he's calmer Jack is going to him for head scritches more often. It's neat to see.

Gail
---
We found Kim's services to be very professional, effective, and life changing for our dog Gizmo. We adopted Gizmo knowing that we would need assistance in learning how to best deal with his behavioral issues. Kim came highly recommended and it was a pleasant experience from the start.

She was prompt, courteous, and professional when scheduling training sessions and explaining her training packages. The skills and techniques she taught us have been invaluable in transforming Gizmo's behavior. He came to us fearful, unsure, and at times, aggressive. Kim provided us with the knowledge we needed to best deal with these issues in a humane and consistent manner. Thanks to Kim, Gizmo now knows his manners and is much more confident and calm around other dogs and people.

Calling Kim was the best thing we did! It provided Gizmo and ourselves with the tools needed for a loving and respectful relationship together. Thanks Kim!!

Tina and Stacey
---
Our goldendoodle, Reggie, had been a handful since we got her as a puppy. We had many dogs before her, but had never been challenged by such a high spirited dog. We tried a PetSmart class and she was given the name "Spaz". By 3 years old we had made some headway, but we realized there was a long way to go. Her jumping up on people was the last straw. Kim was like a miracle worker. If we knew how successful this would be we would have done it 3 years ago. Kim was the perfect fit for us. She taught us what to do and it was like the dog was listening to us for the first time. I'll never forget how she changed our life with our dog. Not only are we happier, but Reggie is too from all our positive feedback. Kim is the best. Looking back, Quality Canine is the best investment we ever made.

Barb & Jeff S.
---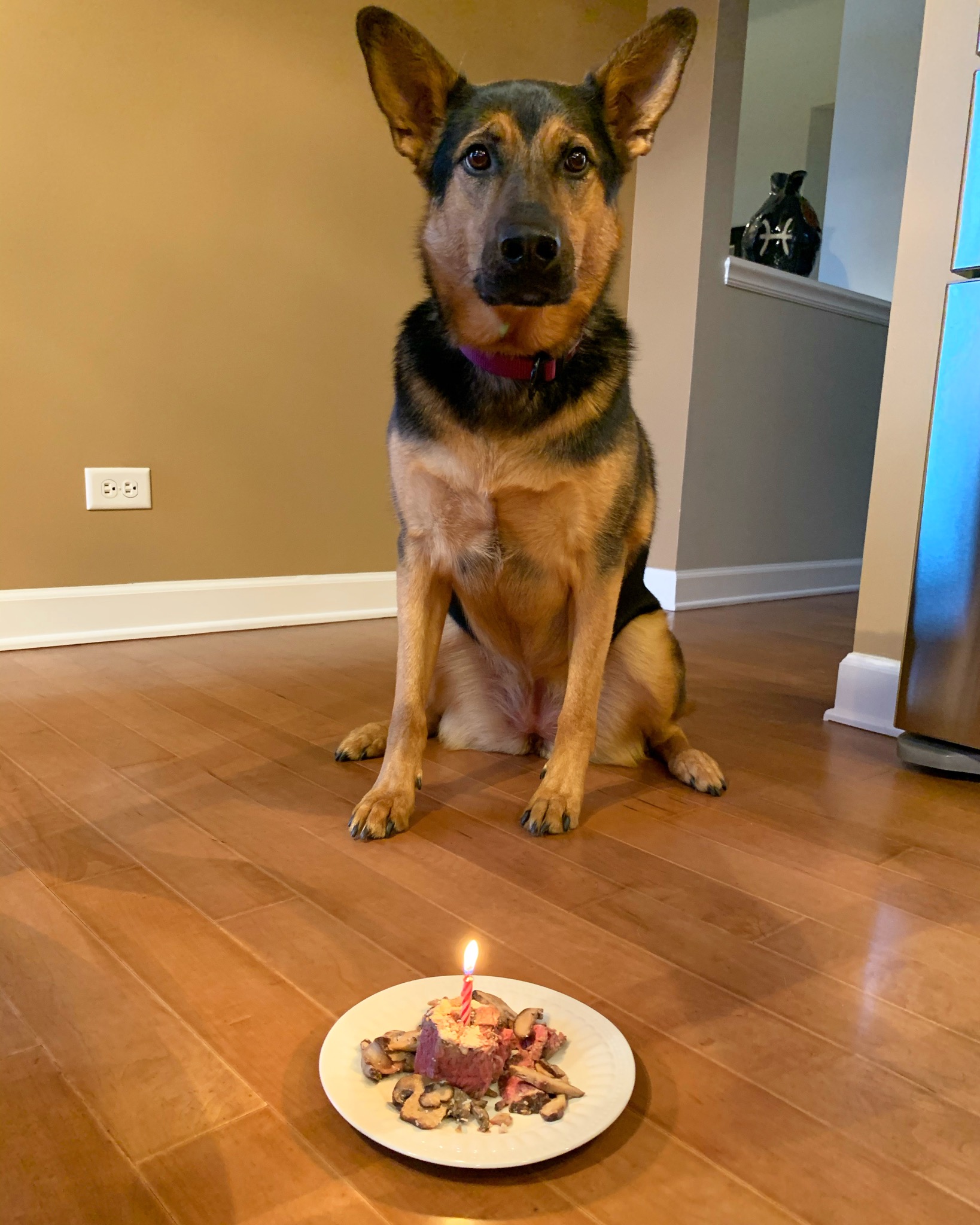 I am a dog lover who previously had two small cockapoos. Wanting to go with a larger breed this time around, I soon realized I would need some help with Bella, a goldendoodle. She really liked to jump on people (puppy behavior, I thought) and did NOT want to stay in her yard. Her diet was also starting to include the various pairs of shoes in our home. My husband and I were beside ourselves when she decided to nibble on my daughter's friend's brand new Limited Edition Michael Jordan sneakers. My neighbors and friends, The Carlsons, recommended Kim and promised me that I would not be sorry. THEY WERE RIGHT!!! After going through our interview process, Kim accepted Bella as her "student". They immediately hit it off and I could see Bella improving after every lesson. She is a very well behaved member of our family now. I keep in touch with Kim through her dog parties. She constantly reminds me that "she is ours forever" and to let her know if we need her to help Bella with anything. I know that I will always be a dog owner. I don't know when. I don't know the breed. I DO KNOW the trainer!!!!!!!!!!!!!!!!

Missy from McHenry
---
Hello, my name is Pam and I am from Carpentersville. I bought a 4 month old Golden-doodle, she was very high strung and I felt like I had no control. Kim from Quality Canines told me she would straighten her out, and she did! I could not believe the reaction from my dog as she taught commands. It was a totally different dog. I learned a lot too. To this day, I still work with my dog, and she is fantastic. Our family is very happy and Kim is there for me whenever I call. I would highly recommend her services to everyone, it has been well worth it!
---
Dear Kim,

I have so much respect for your successful training methods that I could write a book of accolades and praise about your understanding of, and your ability to communicate with, our canine friends.

When I found your little ad in the newspaper in 1996, little did I know back then when I called you, that our relationship would span over 14 years and three dogs! Because of your positive training methods, all three of our dogs, who are all Golden Retrievers with three very different personalities, became well-balanced, well-behaved, loving, kind, confident, obedient and happy family members. I have so much to thank you for, it's hard to know where to begin. So, I'll begin with Casey.

When we meet fourteen years ago, I was desperately looking for help in training my, now 14 year old, lab/golden mix, Casey. At the time, I was a novice dog owner. Like so many dog owners, I thought group training for my puppy was a good idea. Well, after three different eight week group sessions with three different facilities and three different group trainers, Casey was still not listening that well and was also very nervous during the group training sessions. There was just so much barking and chaos, and yelling by the trainers – not making for a good learning environment. Then I heard about another group training program that was suppose to be really good except the trainer used force and, at times, would hit the young dogs to make them obey. Out of desperation and frustration I tried this training, but it did not work for me because I did not want anyone hitting my dog to make her listen. The trainer did not agree, so we parted ways.

One day while looking through the local newspaper, I found your tiny little two-line ad and just had a feeling. The funny/ironic thing is that I was not one to read that paper except for that particular day. I guess it was meant to be. After talking with you, I purchased your training package and within a couple of session with you I saw a positive difference in Casey. You promised me a lot at our initial meeting and you delivered everything you promised and then some. I was amazed when we got to the off-leash training and Casey actually listened to me. I stood there looking at Casey being obedient at about 100 feet away from me and wondered, "Whose dog is that sitting and staying like she was told to do with all these distractions around her"!!! The answer was my dog – oh I should say my very obedient and happy dog. Casey was finally learning and having fun doing it.

About a year later I adopted a one year old Golden Retriever, named Goldie, from the McHenry County Animal Control. Even though Goldie had been relinquished from a family and was not a "street dog", I guess being in a shelter for six weeks scared her enough to make her food aggressive as well as constantly terrorizing my cats. Plus, she was abusive with Casey, who by this time was very calm and well-behaved. One night while sitting in the family room Goldie got very aggressive when I bent down to see what she was chewing and bit me with a "warning bite". Well, even though she did not break skin, it was enough to scare me and make my heart go into my stomach. I ran up the stairs into the kitchen and called your number. To my surprise and gratefulness, you actually answered your phone…and it was a Saturday night at 11:00 PM. Kim, I don't know what I would have done had you not answered your phone. You calmly talked me through taking charge of Goldie and the situation.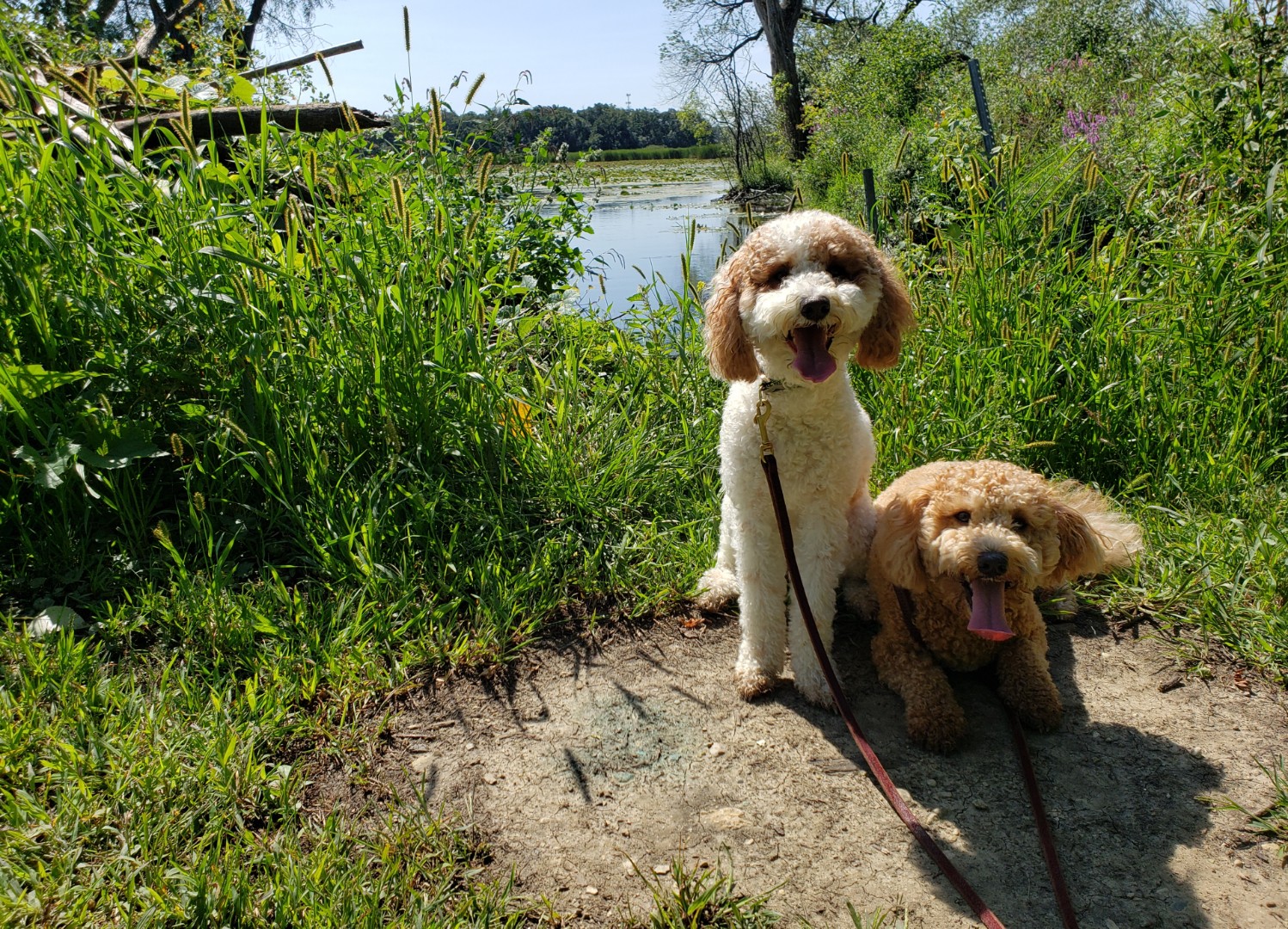 As we talked more about Goldie, you realized that you had trained her and could not believe her previous owners had given her up – to a kill shelter at that. You immediately set up a time to come over and help me with Goldie. With just a couple of session and several phone conversations explaining Goldie's background and what she went through with the previous owners' children and how to get through to Goldie, she settled down and became a wonderful part of our family. The other great part is you did this all for FREE to me because you told me the previous owners bought the life-time training package and you honored that for the dog and not just the owner. Sadly Goldie passed away from cancer at the age of 11 ½ November 12, 2008. Thanks to your help and dedication, she was a wonderful companion to me for ten years who will forever live deep within my heart.

In March of 2009 I brought home a new puppy; a male Golden Retriever we named Bentley. I thought since going through the training with you with two other dogs, that I could do it own my own. Wow, was I wrong. Bentley was a completely different personality than Casey or Goldie. My husband was a little skeptical about the training until he met you and saw how you interacted with Bentley. My husband was so encouraged by your first visit with Bentley and all that you accomplished, he gave me the go ahead to have you train Bentley. Bentley is now a year old and he is very well-behaved. We get comments about him being so young and yet so good. You have taken him from a shy, somewhat submissive dog (who peed at the sight of new people and things) to a well-balanced, confident and obedient dog.

As I have learned from having three Golden Retrievers; just because they are the same breed does not mean they are the some personality or disposition. Your training methods are everything I wanted in a trainer. Everything you do to get a dog to listen is done in a positive and loving manner. Even when you have to correct the dog, the tail is wagging. To my amazement, you NEVER raise your voice or threaten a dog in any way during the training. I also like that you do not use food to bait the dog in training, but to reward the dog for listening to the command and obeying. You are firm and expect the dog to listen to you and you do this with positive reinforcement, with the dog enjoying the training - which is key to your successful training methods.

I have learned so much from you and continue to work with Bentley on a daily basis to reinforce what we learned in the training with you. You have helped me to read Bentley's body language and explain why he acts the way he does and how to handle and correct things with expectation, love and calmness. My husband and I want our dogs to listen to us out of love and respect – not fear. This is the result that your training methods accomplish.

Yes, you do this for a living but if people only understood how your heart is genuinely first and foremost in the best interest of each and every dog you train, they would not hesitate to hire you. You also actively volunteer your time to shelters and train some of their dogs so they are more appealing to a potential owner – more adoptable – because you truly care.

I would ask anyone who makes comments about the cost of training: do you want to be constantly frustrated with an ill-behaved, ill-mannered dog who is destructive or would you like to enjoy a wonderful life-time companion who is lovingly obedient? People spend several hundred dollars up to many thousands of dollars to purchase their dogs and it is foolish to not spend the money where it really counts – on quality, meaningful and successful training. Anyone who is considering you to train their dog should just do it. Everything you state on your home page is the truth. You really do deliver what you promise. You are truly the dog whisperer of McHenry County.

Kim, again, many thanks for being there for us and our dogs.

Cheryl & Ray
Crystal Lake, IL
---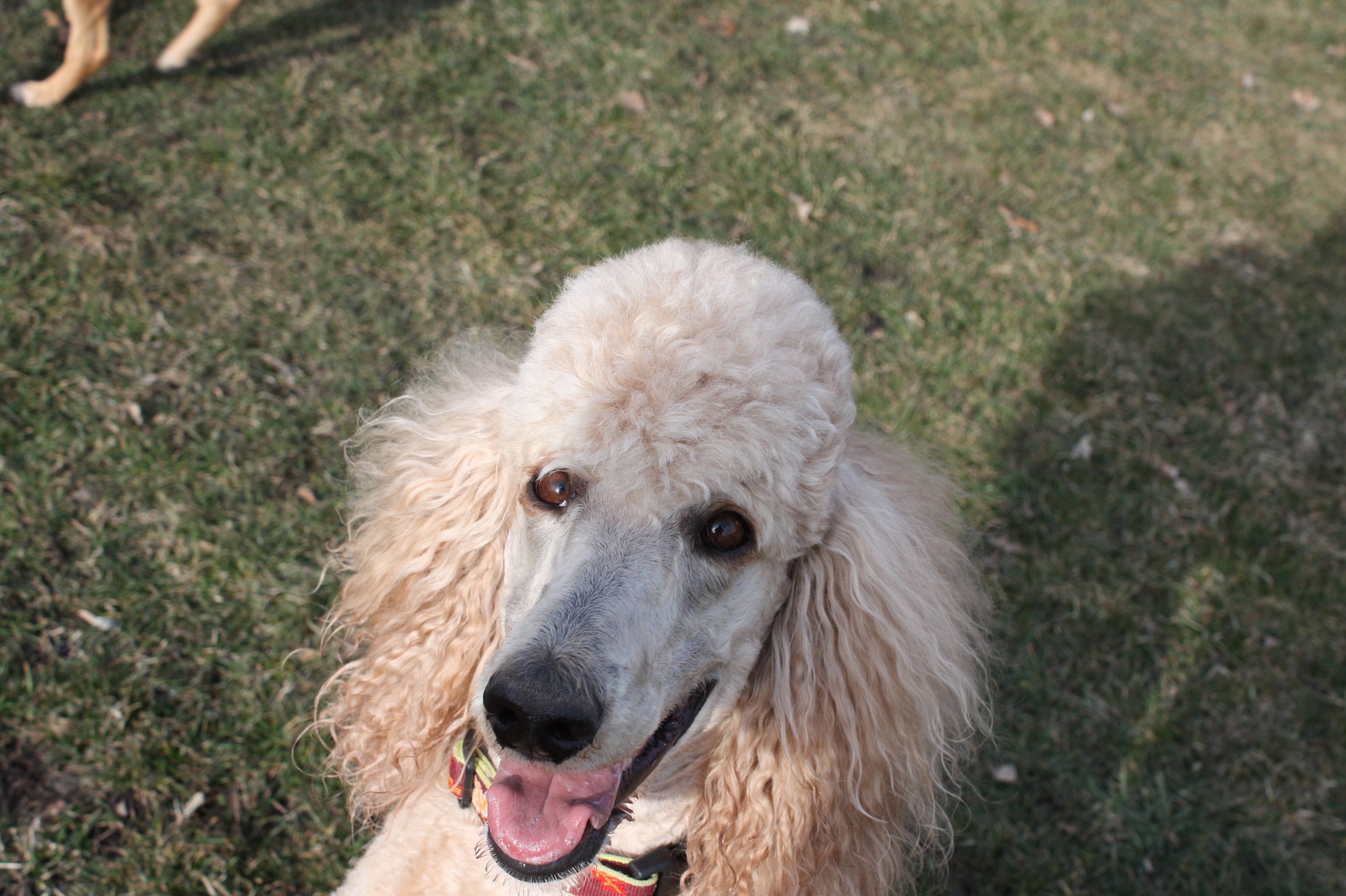 Kim Ryan has trained every dog that has been part of our family. She is amazing, utterly professional, and we can't imagine having a dog with no Quailty Canines degree. Every dog is unique and has posed unique challenges. Kim is always available to answer questions and help with perfect solutions!

Kim H.
---
Kim is a wonderful person and, I swear part dog; it seems like she can talk to them. I thought my dog, Kitzy, was untrainable. I took her to 3 other training centers and nothing worked. She has been attacked by my neighbor's dogs and she has become aggressive. I called Kim and she had her sitting in 5 minutes!! She worked with Kitzy and she is the sweet, gentle dog I knew she could be. Kim is always available to help with any questions during and after the training. She is smazing!
---
Kim trained our puppy, Duchess. We had taken Duchess training elsewhere, but it was a waste of money. Duchess no longer pees when someone comes in the house. She also walks on her leash wonderfully. She sits at a street, walks past people without jumping on people or barking, and sits when someone comes in the door. She no longer shakes in the car. She still is a very nervous dog, but we now know how to handle her. Kim's lifelong training guarantee is fantastic. I know she is always there if I need her. SHE IS PHENOMENAL. Worth every penny spent.

Sandy Kruse and Duchess
---
We adopted a dog from an animal shelter and after a few weeks we discovered that she growled at anyone outside of our family. Kim not only trained Libby, but she trained us as her owners on how to properly handle her. Now those problems are history and we have the perfect dog. The follow up dog parties are a great way to keep Libby exposed to other dogs and other people, which is really good for her. We have referred several friends to Kim and the results have been the same, a friendly, well trained dog. We cannot thank her enough!

Andy and Kathy
Oakwood Hills, IL
---
Kim, You trained our beloved Gracie almost 11 yrs ago and I still talk about how wonderful you were. I call you " the dog whisperer" because dogs respond so beautifully to you from just the way you look at them. Gracie is still boundary trained not to go into the living room and its so funny to watch her sit in the foyer watching her ball roll into the living room. She would sit there for hours patiently waiting for us to retrieve her ball but she will never go in that room!

You're The Best!
Carol Hoefer
---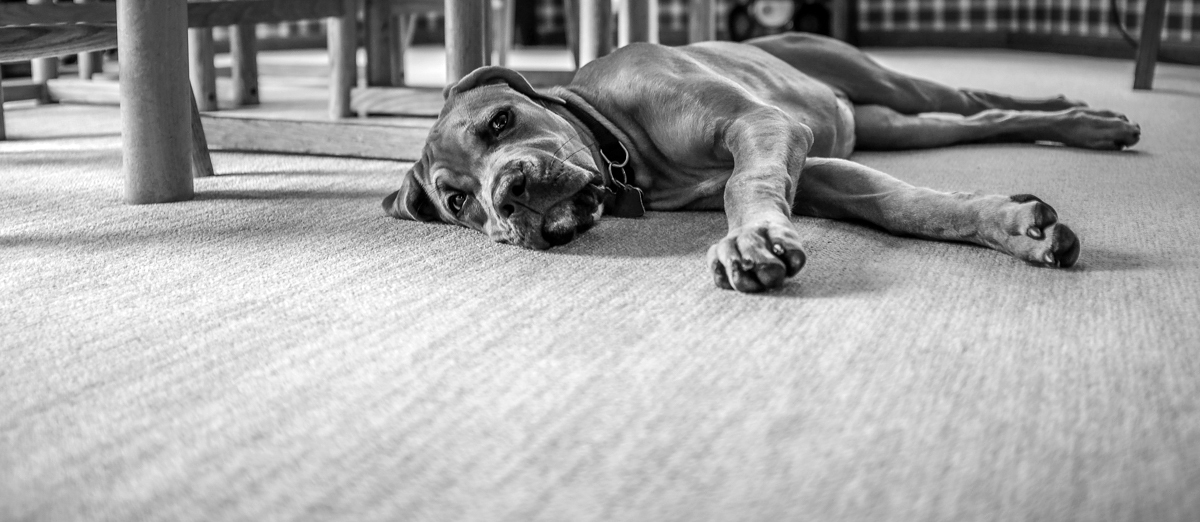 Kim has made such a difference for our family! Our dog Sadie had a very difficult personality. There were were many days I felt like just giving up. Kim is an absolute expert and walked us through how to handle all of the challenges Sadie threw at us. There were so many times I reached out to Kim for help and she always, always came through! Kim was so easy to reach when I needed her and always set clear expectations as to when she could be available for questions. I will never forget one night when Sadie was being especially challenging... she had nearly brought me to tears of frustration. I couldn't describe in words my dog's "mouthiness" so I texted her a video of the bad behavior - Kim almost immediately responded with an explanation of the behavior and provided me with the appropriate response to snuff out my naughty girl's attitude! Sadie's training was so successful that we decided to bring an additional puppy into our household. Sadie's excellent training rubbed off on the puppy and we now have two very well behaved furry family members! Both of my dogs are 75+ lb black Giant Schnauzers. I receive compliments EACH and EVERY time I have the dogs at the dog park or out walking regarding how well minded they are. A perfect example of how well trained both dogs are (thanks to Kim's expertise) was one day they were in the UNFENCED front yard unsupervised for a few moments. A rabbit ran through the yard and although they chased after it, as soon as they reached the property line they stopped in their tracks! If Kim didn't spend so much time helping us with boundary training, this would have never been possible. Kim is worth her weight in gold and I would recommend her training for anyone!

Thank God for Kim! Our girl Sadie was a real handful and challenged us all day, every day over everything! Our neighbors had used Kim for their rescue pup and had such wonderful results so I asked for her information. After the training sessions, I couldn't imagine surviving the first year with our girl Sadie if we did not have Kim's help! Not only did she train Sadie and us, Kim holds a regular "puppy party" that our girl loves to attend! After a party, she just lays around the rest of the day recovering from playing so hard! I get compliments every single time I am out about Sadie's good behavior. We even got a new puppy after Sadie and the puppy was trained by just watching her sister! Kim is a rock star and I would recommend her to anyone!
---
I saw you in downtown Crystal Lake training on Sat. I just wanted to drop you a line and tell you about our travels with Miss Lucy! In the last couple of months we have spent about 60 hours on the road and in hotels. She is a good little traveler provided the hotel is clean!lol We were out of town with Steen getting another new knee last week. Our oldest son came to help us and brought his dog. When we decided to train with you, I wasn't sure it was the best use of our money. During the last week staying in yet another hotel and observing my son's dog who is reasonably well trained, I was busting my buttons with Lucy's behavior. She sat on the elevator and for people and was so good. Walked without pulling the leash. We have been going to assisted living and nursing homes. She is so good. Sits the minute she sees someone and doesn't jump on them. Sorry this is rambling but all this is thanks to you and your training!!!! You are a gift to all of us who couldn't do it without you. Thanks for helping us have a well behaved dog that is bringing joy to all she meets. Hope to make a party one day. Got to get us old timers where we can walk!!

Claudia
---
For additional Info Call Kim Today 1-815-459-5388 or
Email her at qcanines@dls.net